City of Harrogate
What's new around town?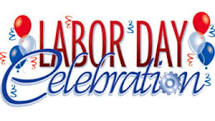 CITY OF HARROGATE
ANNUAL LABOR DAY EVENT
Monday, September 4th, 2017
Harrogate City Park
Gates Open at 3:00 PM
Fireworks at 9:00 PM
FREE Music and Entertainment
FREE Inflatables and Train Rides
FREE FIREWORKS
by Pyro Shows
Music Entertainment will include
Carrie Orick ~ Highland Drive ~ Tazewell Pike
New Harvest ~ Stoney Point ~ Long Neck Gypsies
~There will also be local dance teams performing~
Schedule and times will be made available at a later date
According to Mayor Linda Fultz, "This year's event hopes to be bigger and better than last year." We will have free inflatables, train rides, and games for the family. There will also be several food and craft vendors. All food vendors are for non-profit groups and organizations. There are still a few spots available for food vendors as well as crafters.
Please contact Linda Fultz at 423-562-1280, Jennifer Russell at 423-869-0211, or Eddie Jones at 423-489-4430 for more information.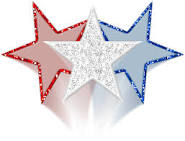 OFFICE HOURS AND MEETING TIMES OF COUNCIL, PLANNING AND ZONING COMMISSION AND OTHER BOARDS
Office Hours: 8 a.m. - 4 p.m.
Monday - Friday
Phone: (423) 869-0211
Fax: 423-869-0022
e-mail: cityofharrogate@hotmail.com
The Planning and Zoning Commission meets the 2nd Monday of each month at 6:30 p.m. at Harrogate City Hall.
The Board of Mayor and Aldermen meet the 4th Monday of each month at 6:00 p.m. at Harrogate City Hall. A worksession is conducted at 6:00 p.m. on Tuesday prior to the regular monthly meeting.
THE HARROGATE BOOKSTATION COMMITTEE MEETS THE SECOND TUESDAY OF EACH MONTH AT 5:00 P.M. AT THE BOOKSTATION ON BRISTOL ROAD.
THE PARKS AND RECREATION ADVISORY BOARD MEETS AT CITY HALL ON THE SECOND MONDAY OF EACH MONTH, 6 P.M.
THE PUBLIC IS INVITED TO ATTEND ALL MEETINGS.
THE NATIONAL ARBOR DAY FOUNDATION HAS NAMED THE CITY OF HARROGATE A TREE CITY USA FOR THE 15th YEAR!
Check the page About Harrogate for a list of the Officials and Staff of the City.